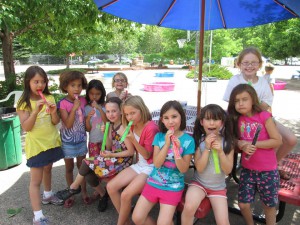 The kids spend the night in with us, and you get to spend the night out!  We look after them from 6-10pm on a Friday evening, and provide dinner, games, crafts and a movie. Rivendell students and summer camp attendees only.
"Kid's Night In" are scheduled monthly throughout the year.
2016-17 Dates:
 September 16 - Inside Out
 October 7 - Chicken Run

 November 11 - The Lorax

 January 20 - Secret Life of Pets

Feb 10 - Angry Birds Movie
March 24
April 22
May 19 - Trolls
Cost is $30 per child ($20 each additional sibling); Rivendell students their non-Rivendell siblings only (Younger Kids through Older Kids; no preschoolers). Payment due upon registration. Registration form is available at the front office. 20 student limit; sign-up deadline is the Wednesday before Kid's Night In.