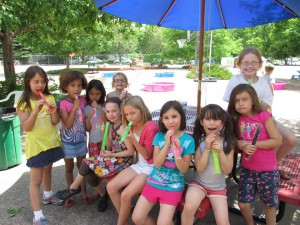 The kids spend the night in with us, and you get to spend the night out!  We look after them from 6-10pm on a Friday evening, and provide dinner, games, crafts and a movie. Rivendell students and siblings only.
"Kid's Night In" are scheduled monthly throughout the year.
2017-18 Dates:
 September 8 - Movie: Bolt
 October 13 - Movie: How to Train Your Dragon
November 10 - Movie: Bee Movie
December 8 - Movie: A Land Before Time
Febuary 9 - Movie: Finding Nemo
April 6 - Movie: Dispicable Me
May 11
Cost is $30 per child ($20 each additional sibling); Rivendell students and their non-Rivendell siblings only (Younger Kids through Older Kids; no preschoolers). Payment due upon registration. Register on-line at the Rivendell Activities registration site. 20 student limit, registration closes Thursdays at 12:00pm. PLEASE NOTE:  Drop off begins at 6:00 pm. If a child arrives before 6:00pm, they will be checked into aftercare.