Saturday, April 22, 2017
5:00-10:00pm
Agave Room at the Rio
Our 40th Fiesta event celebrates our 40th Anniversary and welcomes parents, teachers, family, friends and alumni to celebrate.  We will also have a silent and live auction where you can help our school raise funds.  It has been known as the Soiree for several years.
A group of Rivendell parent volunteers and staff began working on a plan in 2015 to improve the exterior of our school. More than $37,000 was raised in 2016 for this future transformation and we continue on the same path this year with a new goal of $50,000. The Board of Directors hired SCH2 Architects to redesign the east entry and plans are nearing completion. Groups are working diligently to also include a master plan for an improved parking lot. More details will follow in the coming weeks leading to the Fiesta, and the months following in preparation for construction.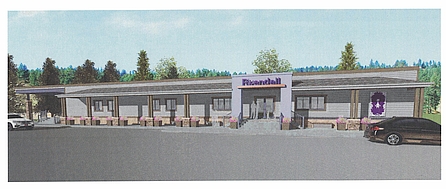 No need to worry about getting a sitter for the kids - sign them up for Kid's Night In! Preschool through Older Kids, and non-Rivendell siblings, can enjoy time with friends playing, making crafts and watching a movie. Cost is $15 per child. Space is limited to 30 children so reserve your spot today by signing up here.
Still have Questions? Check out the FAQ
.
---
Donate On Line.
Select choice below for options.