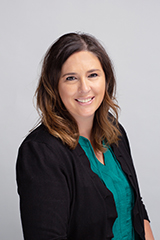 Dear Rivendell Community,
As we juggle the many demands of the pandemic and planning for our fall opening, we cannot overlook the wave of action George Floyd's death has inspired. Many in our country are experiencing a new awareness of the continuing racial inequality in our communities. And, for many in our community, this is not a new awareness. Rivendell School wants to be a part of lessening that gap.
At Rivendell School, we do not tolerate hate or racism. We value diversity and strive to make this a safe and equal environment for all. We focus on teaching every student to respect and learn from their peers.
We feel fortunate to have diverse cultures and faiths in our Rivendell community; however, we are aware that further diversity will benefit Rivendell School, our students, and our broader community. Building a more diverse school community is an important goal that school leadership and our Board have discussed for some time. The social injustices and racism that are being protested across the nation remind us that this is a time for action. Many of our alumni are peacefully participating in these protests, carrying the values we teach at Rivendell out into the communities where they live. We support them. We want to amplify their efforts towards awareness and change within our sphere of influence.
The action we intend to pursue this year is to consider how we reach, welcome, and include diverse families in our school community. We are also committed to finding more ways to increase awareness about race and equality by enhancing our curriculum. Some examples may include inviting guest speakers, promoting diverse library books, providing resources for parents to talk to their children about systemic racism, and updating our thematic units. Our passion and mission are to individually teach your children academic and personal excellence. We believe that it is only possible when diversity is honored. Thank you for being a part of Rivendell School, and contributing to our diversity in many ways. Rivendell is listening and wants to learn about how to help our students be good citizens and appreciative of all people. Let's continue that path and improve further.

Warmly,
Holly Warren


Principal
Rivendell School of Northern Colorado