By Brenda Dyer, Spanish teacher and literacy specialist
As one of the most exciting days of the year nears, we reflect on the importance of learning a second language.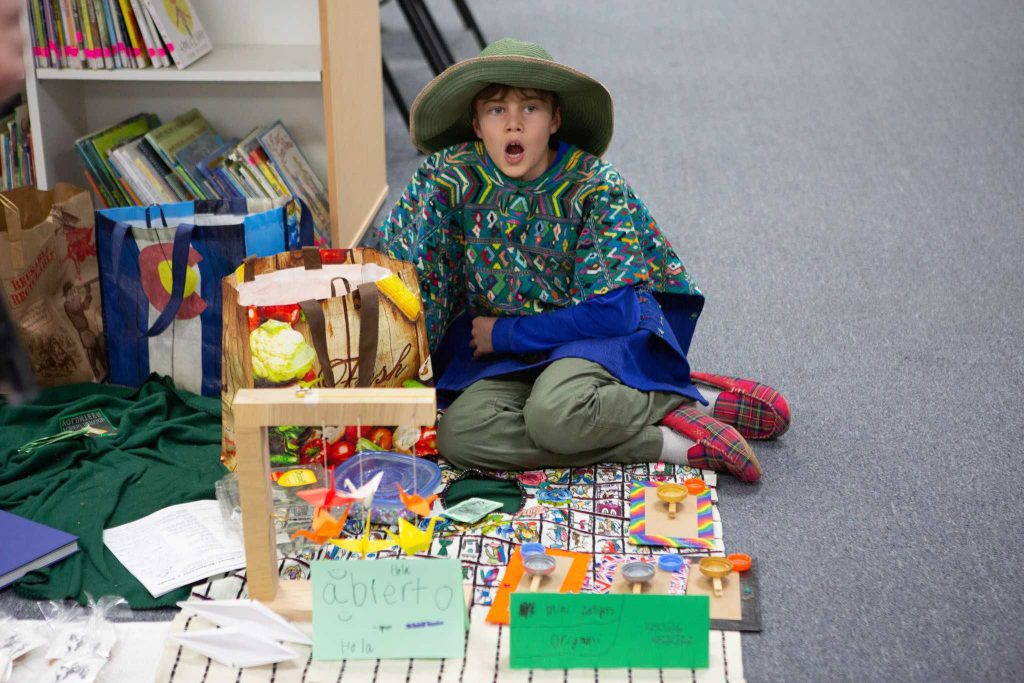 Hola! ¿Cuánto Cuesta? Our annual Mercado, or Latin Market, is November 19, and while it is my favorite time of the year, it also reminds me of the importance of learning a foreign language and embracing the customs of different cultures.
Our Mercado is a special time when the Older Kids take over the commons and sell crafts and goodies that they have made. The school comes alive as students from all grade levels walk through the Mercado looking for treasures and ways to spend their hard-earned Pesos. We have been practicing shopping phrases for weeks in anticipation of the market, and the excitement can be seen on all of the children's faces.
At Rivendell School, Spanish is taught from preschool through fifth grade. While learning a second language doesn't start until sometime between 5th and 10th grade in many public schools, we strongly believe students who receive language lessons at an early age have a much wider vocabulary and tend to pick up the language quicker. Additionally, young children tend to absorb a language through exposure and are more likely to eventually speak a new language like a native.
In fact, studies by the National Research Council suggest that foreign language study helps develop a child's cognitive skills and improves the child's learning of other subject matter. According to the National Academy of Science, researchers found improvements in the brain's white matter structures when learning a second language was introduced at an early age.
Research corroborates additional benefits, including strengthening of literacy in students' first language, reinforcing grammar, writing skills and comprehension, and developing comfort with cultural differences. The Committee for Economic Development states that international studies and foreign language education are a necessity in preparing today's students to become tomorrow's leaders.
Rivendell graduates are confident learners. They have great pronunciation skills and experience with vocabulary and grammar to grow their language skills. Students understand and appreciate other cultures and communities. They practice communication by speaking, reading, writing and listening in Spanish. Rivendell graduates are not fluent in Spanish, but, and perhaps more importantly, they possess skills and experiences to grow, learn and succeed.
Have you shopped in a Mercado? What was your favorite part?