Thanks to our guest author for this post - Dr. Trevin Cardon of www.hometownfamilyhealth.com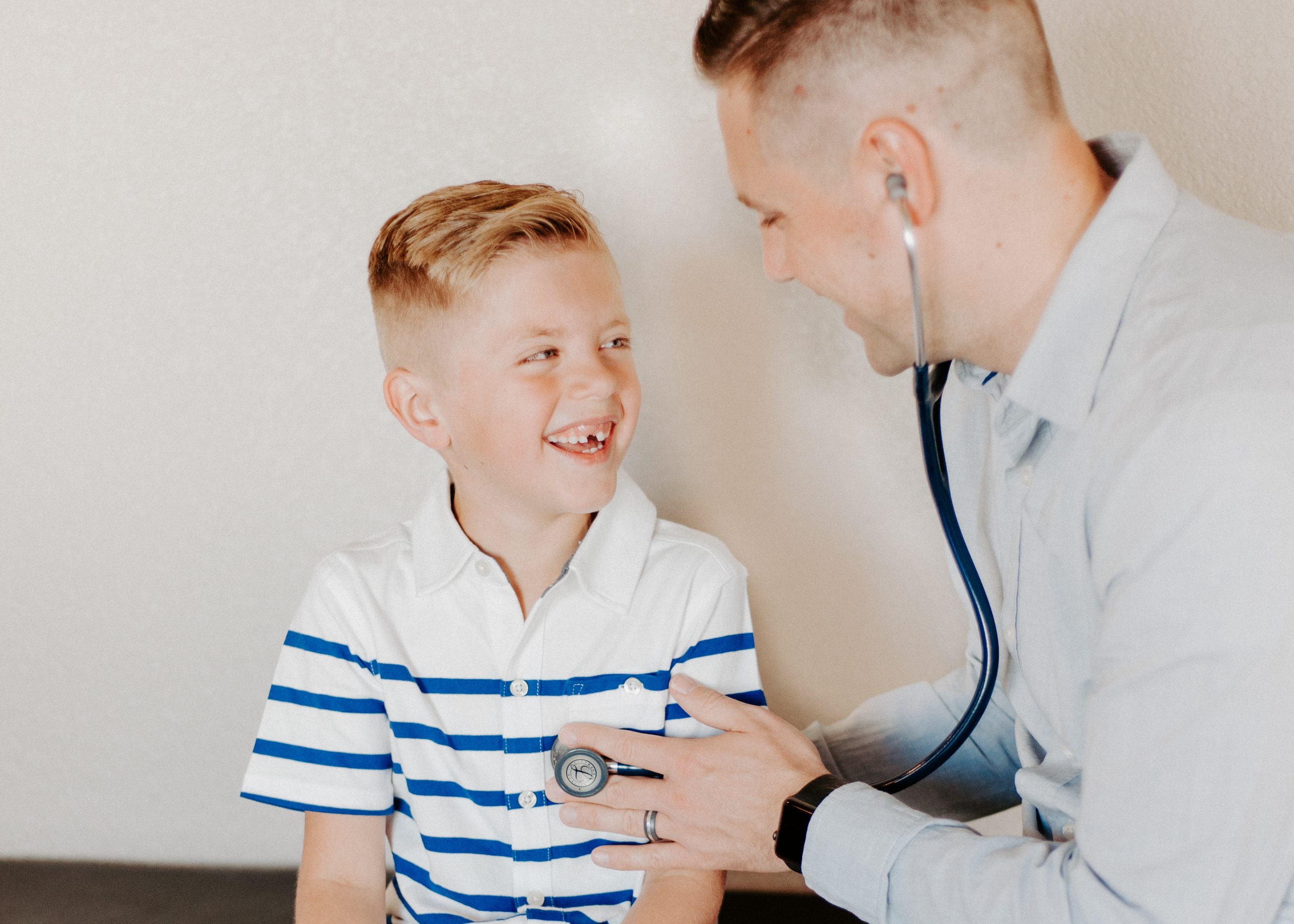 Whether or not you've been impacted physically by COVID-19, it has affected us all. If your experience has been anything like that of my family's, "the unknown" has been perhaps the most difficult. Recommendations seem to change by the minute and so much feels outside of our control. Fortunately, there are things that we can control to help our families stay as healthy as possible. Below are three things you may not have thought about that you can do at home to help strengthen your children's immune systems.
Sleep: I vowed as a child that I would "never make my children go to bed before the sunset," so trust me when I say I personally understand the struggles of summer sleep routines. There is a clear connection, however, between sleep and our immune system.
10-12 hours of sleep is recommended for children under the ages of 13, and 8-10 hours for our teenagers.
Establish a routine, turn screens off a minimum of 1 hour prior to bedtime, maximize natural light (more below), avoid large meals/caffeine/sugar before bedtime, and be consistent.
Natural light: Colorado has 300 sunny days per year, so let's harness that energy! Natural light is essential for regulation of our circadian rhythms (sleep cycles). Simple tips:
Let natural light into the house and bedroom early (before it's too hot to do so)
Get outside for natural light early and often (even if only for short bursts)
On the flip side - ensure adequate darkness for sleep. Blackout shades are a must during the summer.
Bonus! Vitamin D. The sun is our largest natural source of Vitamin D, which is vital for a healthy immune system.
Stress: Our children have perhaps been impacted most by recent changes, with their entire social system turned on its head. Without outlets for stress and energy, anxiety can become a real problem. While short burst of stress can be beneficial to the immune system, sustained stress and release of Cortisol can actually dampen its effect. Tips for helping your child manage stress:
Limit screen time to 2 hours a day and promote at least 1 hour of physical activity. Movement is key to releasing stress.
Creative outlets: art, dance , music, writing, and reading are all much needed escapes for children from the day to day stresses of life.
Meditation: my kids love the Headspace mobile app and its short, easy to follow, guided meditations directed at kids. Other free apps include: Calm, Insight Timer.
Not only will these small suggestions support your children's immune systems, we hope they also provide a sense of control in a time of so much unknown. Feel free to reach out to us for more information, we'd love to help contact@hometownfamilyhealth.com.