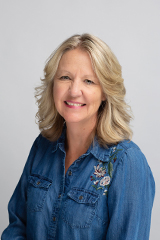 Our Spanish and Literacy Specialist, Brenda, has shared some of her favorite resources with us for those wanting to keep up their Spanish learning during the summer. Thanks Brenda!
This is a great online site for bilingual storytime.
It has songs, stories, and fingerplays in Spanish and English. Cuentos y Cantos Storytime #1
These Spanish books deal with race, struggle and identity:
Dancing Hands: How Teresa Carreño played the piano for President Lincoln by Margarita Engle
---
Mariama: Different but Just the Same Jerónimo Cornelles
---
The Day you Begin (English) El día en que descubres quién eres (Spanish) by Jacqueline Woodson
---
Last Stop on Market Street by Matt de la Peña
---
Luca's Bridge/El Puente de Luca by Marian Llanos
---
My Name is Celia by Monica Brown
---
Kutu the tiny Inca Princess by Mariana Llanos
---
This is a link to the top Spanish apps for kids by Spanish Mama, Elisabeth Alvarado, March 24, 2020
I hope these resources encourage kids to pursue Spanish and explore this beautiful language and culture.
Gracias, Brenda