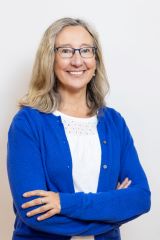 Annie Carey is a Younger Kids teacher at Rivendell School. Annie is responsible for creating a positive learning environment to help students reach their highest potential academically and socially while feeling connected, safe, and happy at school.
Annie believes each child is a unique little spark that perceives and learns about the world in their own way. It is a teacher's job to ignite their natural curiosity and help them develop a love of learning. Guiding each child to discover their strengths and embrace who they are helps them cultivate the self-confidence needed to be successful and happy.
Annie holds a Bachelor of Arts in elementary education from the University of Northern Colorado. She began her teaching career at Rivendell School before moving to Telluride where she became a parent, and worked as the Director of Children's Programs for a Telluride Resort and running a business, Anne's Alpine Sitters. She returned to Rivendell in 2015.
Outside of school, Annie enjoys kayaking, walking and hiking with her dog, riding her bike on the many Fort Collins bike trails, working on her house and yard and spending time with family and friends. She also loves to read.