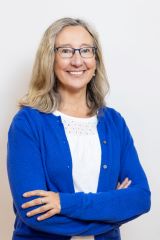 I began my career with a BA in Elementary Education from the University of Northern Colorado and a Colorado Teaching Certificate. After completing my student teaching at Rivendell, I stayed on as a Younger Kids teacher for 7 years. Life took a turn for me when I moved to Telluride and became a parent, working as the Director of Children's Programs for a Telluride Resort before returning to Fort Collins.
As my son moved through school and participated in the IB program at Poudre High School, I saw how much education was positively shaping his life. I also realized how much I missed teaching! Now, I am happy, once again, be a Younger Kids Rivendell Teacher!
Being at Rivendell is like coming home. I see how far Rivendell as a school has come. It still has the wonderful family feeling, the closeness of the children and staff, and the individualized learning to which no other school can compare. Most importantly, it has Rivendell kids - inquisitive, unique and welcoming!
Outside of school, I enjoy being with dogs. I have two of my own and often care for those of family and friends. I also enjoy watching live music, especially when it is my son on the stage! Other things I love: dancing, turtles, crochet, beadwork and being anywhere outside.
Back