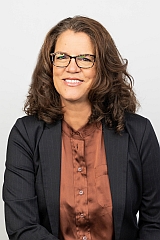 I am Rivendell's business manager. I manage the school's business planning and financial assets in a way that promotes stability, success and wise future growth.
I have over 20 years of experience as a bookkeeper and contract CFO for non-profits and small businesses. I served on the Rivendell Board as Treasurer from 2006 through 2012 and subsequently volunteered to assist with additional financial support for the school before being hired full time to help the business side of the school.
Away from school, I enjoy reading, hiking, biking, paddleboarding, re-learning how to play the piano, and cheering for my adult son, who is a Rivendell graduate.