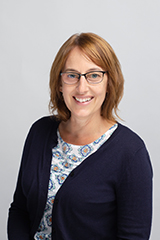 Suzanne Tomlinson is an Older Kids teacher at Rivendell School. In her role, she teaches reading, writing, math, social studies, and science. She also teaches her students to be responsible and independent, to be problem solvers and critical thinkers so they can succeed not only in the next stage of their education but also in real life.
Suzanne believes school should be a fun and exciting place to learn where student strengths are celebrated and nurtured, and areas that are more challenging are worked on with encouragement and support. In Suzanne's class, students work individually and with partners and in small groups, so they learn important teamwork and communication skills. Suzanne encourages all voices to be heard and valued, and different opinions and ideas to be discussed; her class has some pretty interesting discussions. Suzanne's classroom is a place where singing, dancing, and occasional dramatic performances are enjoyed.
With a Bachelor of Arts in English and American studies and an Elementary Education Teaching License, Suzanne has been teaching since 1994 and has been at Rivendell since 1996, where she started with Younger Kids, then taught Middle Kids and now Older Kids.
Suzanne is married, and both of her children are Rivendell graduates. Suzanne grew up in a little village called Tredington in the heart of the English countryside and moved to the U.S. in 1988. She became an American citizen so that she could vote. She enjoys hiking, camping, gardening, yoga, pilates, and reading a good book.