How do we begin to cover all the amazing moments that happened during this school year? It all began with the Back-to-School Open House where students and families excitedly walked into their classroom before the first day of school. They met their teachers. They gave huge hugs. They found their desks and backpack hooks. The anticipation of the next morning kept many awake all night! On August 23rd, students raced up to the school with backpacks in tow, smiling amongst the shining sun. Jared, Rivendell's music teacher, stood on the front steps and greeted students with exciting songs on his trumpet.
Within a couple of weeks, students enjoyed Rivendell's Back-to-School Food Truck Rally. You could smell the delicious aromas of pizza and the infamous "Corndoggies"! Parents were able to build friendships that would last the entire school year and beyond.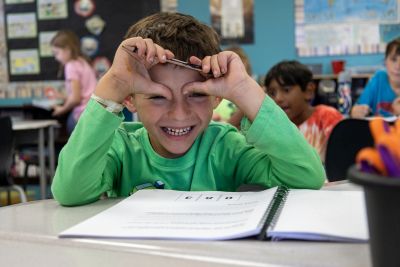 Fun Run was the next big event. Students ran their hearts out to raise over $40,000 for our little school. They celebrated with delicious treats and proudly gave high-fives to one another for their epic achievements!
Fun Fest, one of Rivendell's most popular events of the year, happened just a few weeks later. Every classroom was turned into a Halloween-themed festival full of games, art, and activities. Students proudly wore costumes and let their creativity shine.
We cannot forget about the monumental Rivendell Art Show that happened on December 2nd! All the amazing works of art that students created were on display around the commons and school. Parents, grandparents, and friends of families were awed by the immense creativity of our students.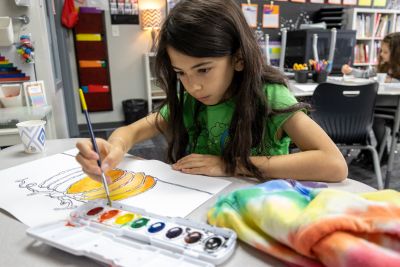 The Talent Show happened the day before the Holiday Break. Students danced, sang, played instruments, performed puppet shows, told jokes, did karate, and so much more. We love celebrating our students' amazing skills!
As April rolled around, we prepared for all the end-of-the-year activities, from butterfly field trips to picnic walks to Edora Park. The sun began to shine and outdoor activities increased, allowing our students to explore nature and the world around them. In May, we stared up at the Poudre Fire Authority's tall ladder as a fireman threw off packaged eggs for our Egg Drop tradition. Many eggs did not survive. Some persevered!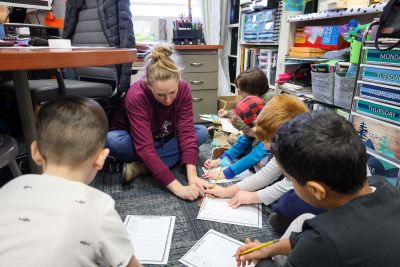 Finally, we ended the year with the Spring Program. 5th graders brought us to tears with their speeches and shared memories about Rivendell. The students sang songs from deep within their hearts and celebrated another fantastic school year. Field Day was a blast as always. From parachutes to obstacle courses to the legendary dunk tank, no one was disappointed! How is it possible to pack in so much learning and fun in one year? We tend to chalk it up to the "Rivendell magic". We can't wait to see what magic comes next year!