The fun and learning doesn't stop when school lets out! Various after-school activities and classes are offered throughout the year. From robots to yoga to music to chess, there is a class for you.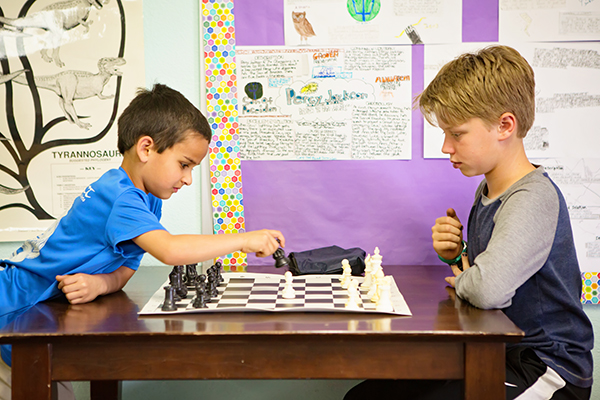 Students attending after school activities at Rivendell, should first check in to aftercare. Instructors will come to aftercare to check-out students for their activities. For activities beginning right after school at 3:30, you will not be charged an aftercare fee. Please remind your child to go to aftercare first if they have an after school activity.
Please note: All communication regarding after school activities (such as schedules, fees, etc.) is directly through the after-school activity provider (via email/phone listed below), not through Rivendell. Medical information should also be communicated to the activity provider, see below.
---
Please note: Rivendell School can not share medical information about your child with non-Rivendell staff such as after school activities providers. If your child has allergies, asthma, requires medication or has any other medical condition, please share this information directly with the after school activity provider (i.e. the yoga instructor or Chessmates).