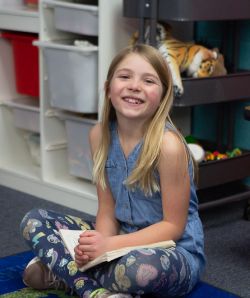 Many people are surprised to learn that tuition doesn't cover all of our annual expenses. Fundraising allows us to maintain our high-quality programs and events that make Rivendell School unique.
Rivendell School is a qualifying Colorado Child Care Contribution Tax Credit organization which means donors may claim a state income tax credit of 50 percent of the total qualifying contribution up to $100,000. More information is available here or by contacting our business manager Karen Wolff.
Note that unless otherwise specified by the donor, all donations go to the school's general fund.
Ways to Give
Cash donations can be made through PayPal, below, or by sending a check to our office at 1800 E. Prospect Road, Fort Collins, CO 80525.
Make a Gift with PayPal
You can make your gift online securely with PayPal. Simply fill out and submit the form below, and you will be taken to the PayPal site to make your donation. No sign-up necessary; you can use your credit card. Tax receipts will be sent to the email provided in PayPal.